Blogs
I plan to practice what we preach in 2013 and move to an all-in-cloud architecture. It's a tall order
Not all of us pundits at InfoWorld agree with each other, but regular readers can put together a kind of consensus architecture. That consensus represents the state of our industry and the thought leadership that is working to determine its near-future direction. As we approach the end of the year and finish off the first dirty dozen of the 2000s, it's useful to consider what lies ahead if we actually do everything we talk about. For me, this extends to a New Year's resolution: I plan to practice what we preach in 2013 and move to an all-in cloud architecture. Here's what that will entail.
Bring your own device
Durham, NC October 31, 2012 -- Open Software Integrators, LLC (OSI) has partnered with the Shared Learning Collaborative (SLC), The Council of Chief State School Officers (CCSSO), Bill & Melinda Gates Foundation and the Carnegie Corporation of New York to help create an open source teaching tool project.
The SLC is an alliance, led by nine pilot states, that aims to accelerate the progress of K-12 public schools toward personalized learning for all students. The collaborative has designed and is now pilot testing a shared technology infrastructure that will support the implementation of the Common Core State Standards and help states and districts provide teachers with the instructional data and tools they need.
Over time, NoSQL and big data will slow Oracle RDBMS's long-term growth, but it won't deliver a death blow anytime soon -- except, perhaps, to Oracle RAC
Like many people, I cheer any sign of Oracle's downfall and chuckle at the thought of Larry Ellison having some misadventure on the high seas. Who doesn't? But the sad fact is that, despite all the buildup, NoSQL and big data do not threaten Oracle or the RDBMS paradigm in the near term
On the other hand, there's a decent chance NoSQL will take a big bite out of Oracle RAC (Real Application Clusters). Here's why.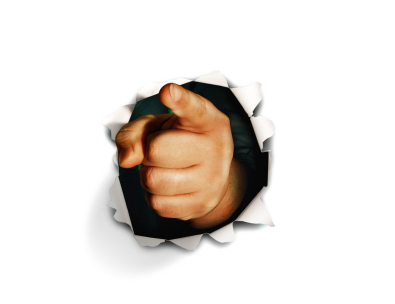 Undoubtedly I'll be trolled by people who will give me Google's stock price, point out how many billions more it makes than my company or something else as trite. So if you are a Google fanboy, go ahead and skip to the end - no need to read the rest - and begin your flame.
As I write this it will have been exactly 1 year to the day (Oct 12, 2011) since Google engineer Steve Yegge explained what Google is habitually doing wrong. In that
time, I'm afraid little progress has been made.
Tired of dreary disaster scenarios? Then here's a grab bag of topics you shouldn't bother fretting over.
I don't know about you, but I have enough to worry about -- so much, in fact, I sometimes feel it's easier to enumerate the things I don't need to fret over. I find the exercise soothing. No thrills here, just chill:
So it looks like the SAP guys are still at it. Not only did they get Granny deployed on SAP Netweaver with no configuration changes, but now they have:
It seems like another PaaS vendor has gone wild with granny. Yesterday I wrote about how honored we were that SAP deployed granny on their NetWeaver PaaS and today I'm proud to report that Granny can have her ever growing addressbook needs (she was wild in her 20s so she has a lot of grandkids) served by Cumulogic on HP's cloud. While I couldn't get the link they provided to work, they may have taken it down. Here is what they did to make it work: